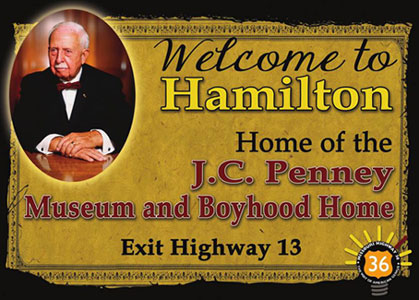 Come and Visit Us!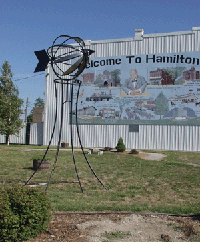 From our parks to our small downtown square, if you're out and about shopping and need to take a break, or grab a sandwich from one of our local restaurants, this is the perfect place to do it.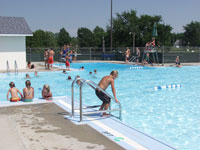 And if things get just a little too hot, you can always hit the Hamilton pool, one of the favorite places during those scorching summer days.
Our schools always have activities going on, from sports activities to cultural programs. The school district has been accredited with distinction for over two years in a row.
Homecoming to community activities – our schools, as well as our local merchants and residents, all participate. It's definitely a fun time for young and adults alike.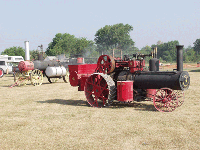 Our gas and steam engine show is held every year with many coming from all over the US to show off their antique farm equipment.
HAMILTON CITY HALL
Hamilton City Water ~ Hamilton Police Department ~ Hamilton Fire Department
200 S. Davis Hamilton, MO 64644
Open from 9 am to 4:00 pm Mon-Fri
Police Dept 816-583-7311
City Hall 816-583-4911
Mayor: Winford Gilliam
City Clerk: Debbie Davis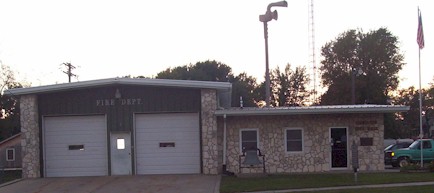 Hamilton City Hall
SCHOOLS
Penny High School – 9th-12th Grades
Mailing Address: PO Box 128, Hamilton, MO  64644
Street Address: Hwy 13 North
Phone: 816-583-2136
Website: http://www.hamilton.k12.mo.us/
Hamilton Middle School – 5th-8th Grades
Hwy 13 North
PO Box 128, Hamilton, MO 64644-0128
Phone: 816-583-2173
Fax: 816-583-2139
Hamilton Elementary – Grades K-4
300 E Bird Street, PO Box 128, Hamilton, MO 64644-0128
Phone: 816-583-4811
Fax: 816-583-7919

Hamilton Head Start
School Board Secretary: Katie Iddings
PARKS
Call or email us to learn about our parks!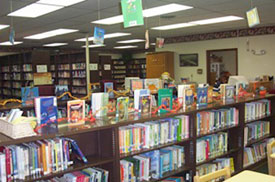 MUSEUM AND LIBRARY
312 North Davis Street
Hamilton, MO 64644
Phone: (816) 583-4832
http://hamiltonpublic.lib.mo.us/
Hours: Tuesday, Wednesday, and Friday 9:00 am – 12:30 pm, 1:00 pm – 5:00 pm; Thursday 9:00 am – 12:30 pm, 1:00 pm – 7:00 pm; and Saturday 9:00 am – 12:00 pm.
Located in the J.C. Penney Memorial Museum building located on the North side of downtown.
HAMILTON POSTAL SERVICES
106 W. Bird, Hamilton, MO 64644
Phone 816-583-2422
Monday – Friday: 8:15 am to 12:00 pm, 1:00 pm to 4:15 pm; Saturday: 8:30 am to 10:30 am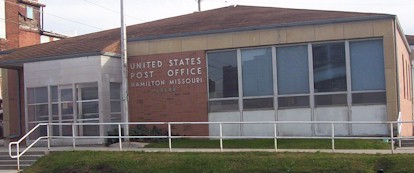 Post Office