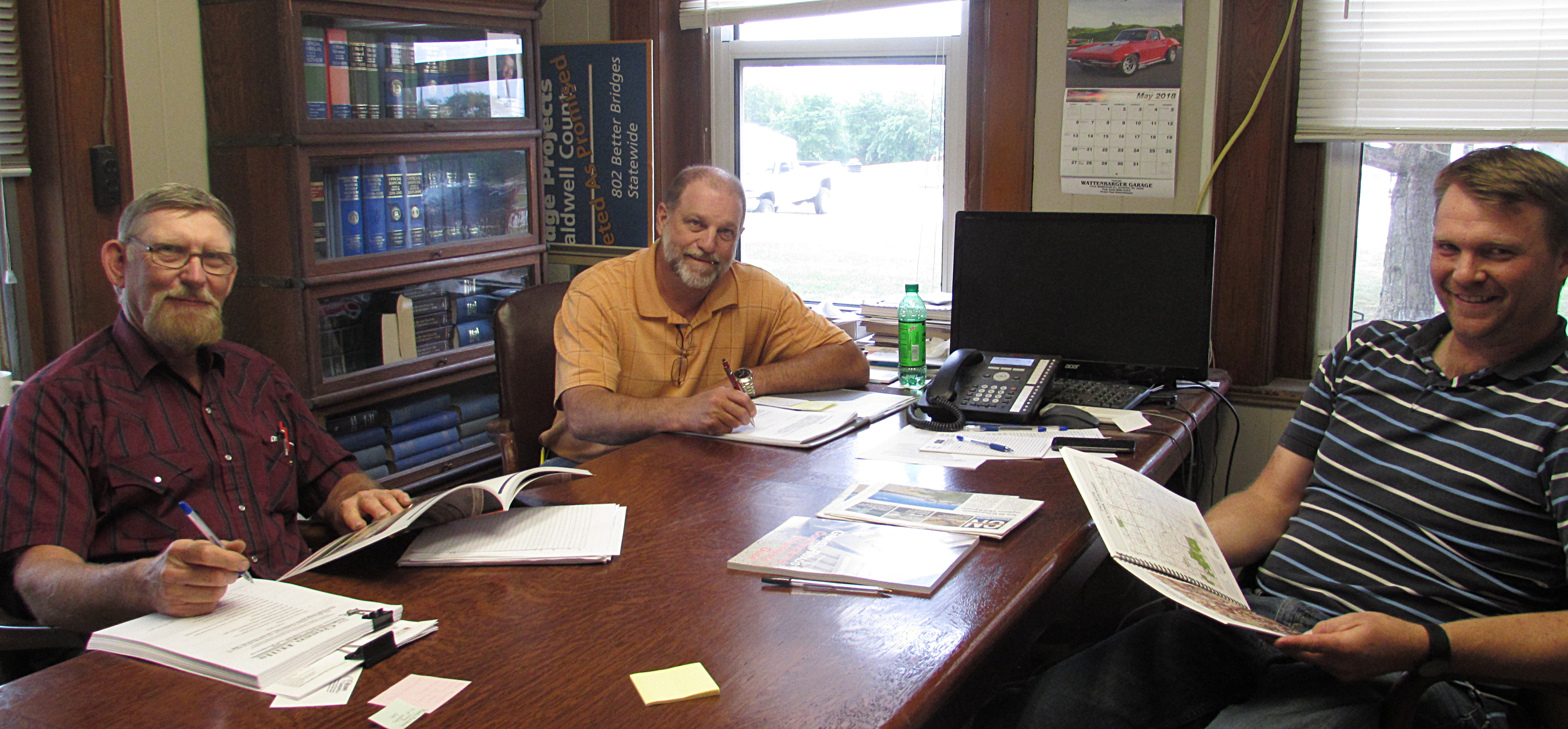 Contact Information: 49 East Main, P.O. Box 67, Kingston, Missouri 64650
Staff List:
C.R. "Bud" Motsinger, Presiding Commissioner
Rex Hibler, Western District Commissioner
Jonathan Abbott, Eastern District Commissioner
Office Hours:  In Session Each Monday
Phone: 816-586-2571
Important Information
For placement on the

agenda

, please call the County Clerk's office at 816-586-2571
Caldwell County Commissioners are responsible for administering county government.